Planning Your Fire Department's Rescue Tool Evaluation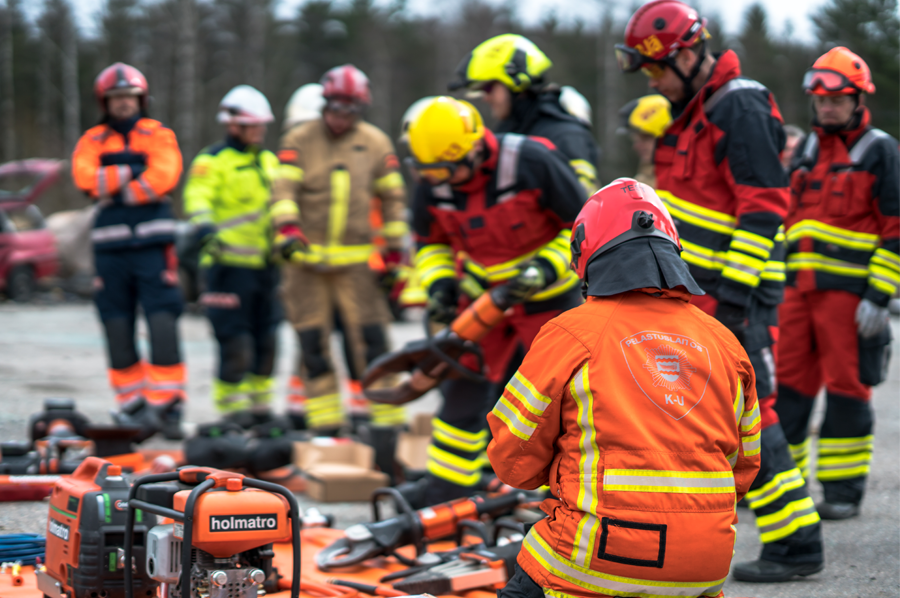 "Hands-on" is an especially important term in the rescue industry – and for good reason.  The skills and aptitudes necessary to be a first-class first responder cannot be taught in books or read online.  If seeing is believing for the rest of the world, for emergency personnel, "seeing" is only the beginning; doing is believing, and the best way to do is to gear up and put hands-on.
So it's no wonder that rescue tool evaluations have become the pivotal point in the decision process of fire departments shopping around for their next rescue equipment set.  Call us skeptical, but in this industry, facts and figures can only tell part of the story – the rest is borne out in the junkyard and on the streets.
Setting up the elements of a rescue tool "demo day" might seem pretty straightforward, but take it from us – there are a lot of details, many of which are overlooked, that may affect how thorough and accurate an analysis your department can eventually complete. We know from our experience that there are common mistakes and pitfalls that hinder your buying decision. That's why we've compiled some helpful tips and factors to consider when organizing and executing a tool evaluation.
"Rescue tool evaluations have become pivotal in the decision process of fire departments shopping around for their next rescue tool set."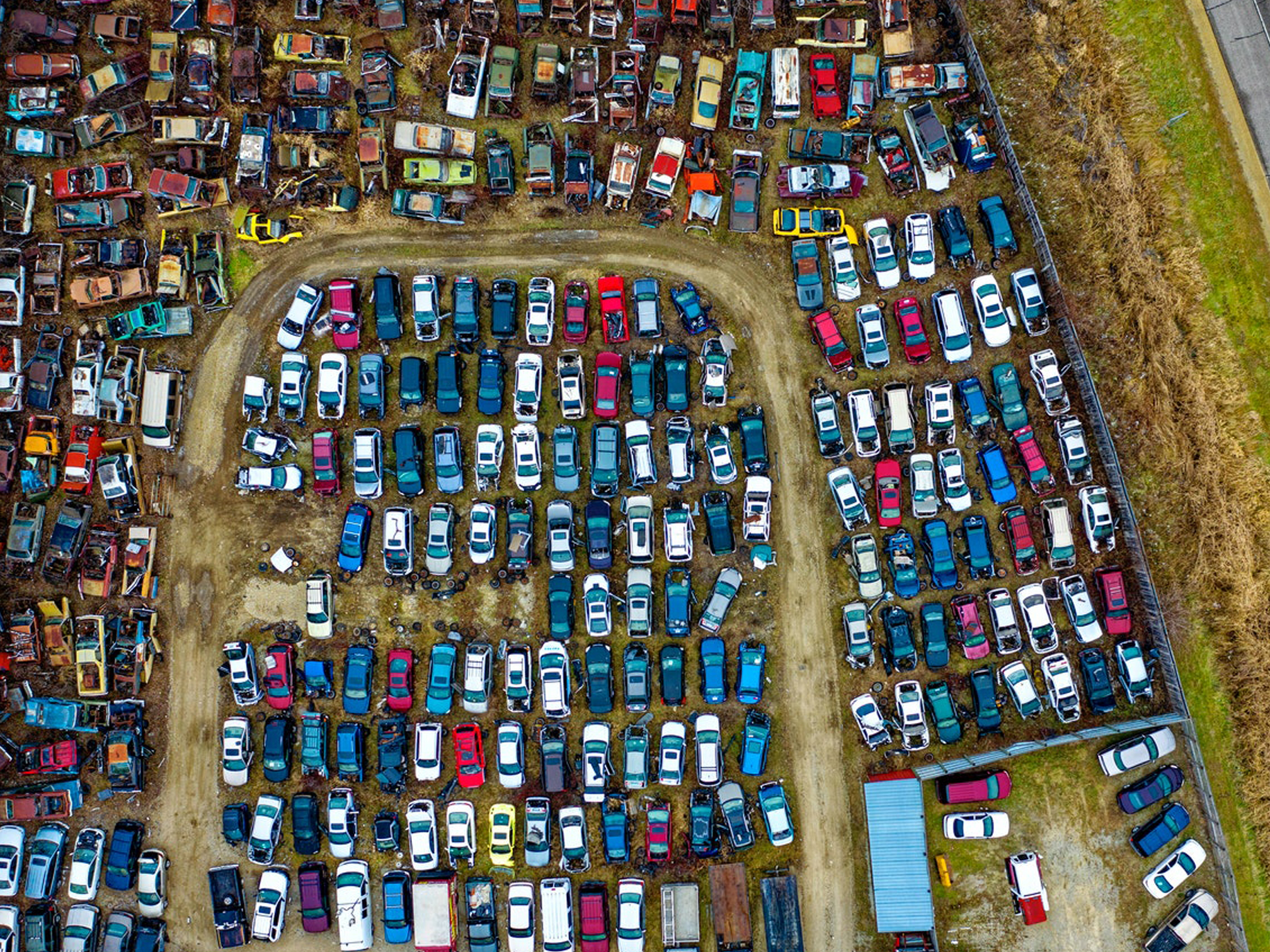 First and foremost, plan to have enough cars for you and your personnel to cut apart given the number of tools and number of people that will be involved. Typically, rescuers will spend 20-40 minutes taking one car apart at an evaluation.  If you have multiple shifts or multiple days lined up with one brand of tools, you probably need a car for each of them.  If you have multiple rescue equipment brands coming out for a head-to-head demonstration, you will probably want a car for each tool brand.
A common mistake is planning for multiple shifts or multiple tool brands to work on the same car.  Usually, this won't give your personnel enough material to work on to really determine the user differences between the products, the battery life, the weight after prolonged use, or even the force capabilities.  If at all possible, it is better to secure too many cars than too few.
Last but not least, not all scrap cars are created equal, so make sure not to mix up old car models with recent ones. 
"You will need at least one car per rescue tool brand and/or personnel shift."
2. Know your skill level
Many fire departments use their tool evaluations as a chance for their personnel to undergo extrication training, and that's a great way to make the most of your tool time.  It is extremely important to know the skill level of your department beforehand!
Undertaking difficult scenarios or techniques that rescuers are not familiar with can severely inhibit their ability to judge the quality of the equipment!  Too often, firefighters will get held up or frustrated by a training difficulty, which will change their view of the tool they are supposed to be analyzing.  Correct this issue by setting a standard and manageable scenario before moving into more difficult evolutions.
If you intend to use the rescue tool evaluation as a training opportunity, please let all your tool reps know beforehand!  These reps would be happy to come ready with extrication tips and insights or a lesson plan, so please give them a chance to prepare.
"Make sure that the personnel evaluating the equipment are using rescue techniques they are familiar with."
3. Use the tools as you would on a live scene
As mentioned above, taking on a new, difficult extrication technique with rescue tools you've never handled is a tough way to analyze the pros and cons of each brand.  A great way to train and analyze prospective tool models is to treat the evaluation like a live rescue scene – after all, you want to practice how you play.
Furthermore, the tool reps that are eager and excited to show you their excellent products also expect a reasonable level of respect from your organization. Proper glass-breaking and glass management, cribbing and stabilizing, handling of tools, and smart, controlled cuts and spreads show that you respect and appreciate the time and tools they've loaned to you for the day.
"It is respectful to use the tools properly, like you would do in a real-life situation."
4. Do your homework
No matter what brands of tools are invited to your evaluation, there are a lot of ins and outs of hydraulic rescue equipment to consider – too many to cover in the short time the reps will be allotted on the "demo day".  Manufacturer websites and the reps themselves can be great resources to help you prepare for your evaluation by eliminating tool options that don't meet your organization's needs, comparing test data, and building out evaluation criteria.
If a group of people will all have a say in the final decision, it will be in everyone's best interest to understand the evaluation criteria and establish a ranking system before the evaluation day.  A ranking system makes a "feel" into something comparable across different categories and people.  With established criteria and rankings, you can weigh all decision-makers' opinions evenly.  Go without, and you risk bias toward the most recent or loudest opinions.
"Eliminate equipment options that don't meet your needs BEFORE the evaluation and make sure to establish your criteria and a ranking system."
Need some help with your rescue tool evaluation?
Holmatro Sales Managers have been a part of hundreds of rescue tool demos and evaluations, and they are ready and willing to help your organization set up a fair, effective, and efficient evaluation process – or even just offer some insight as you plan your purchase.
Please reach out to discuss further, offer critiques or additional insight to this blog post, or begin planning your "demo day" in coordination with our trusted local dealer partners.
Michael Ens
Regional Sales Manager 
Holmatro USA