Holmatro Diagnostics Software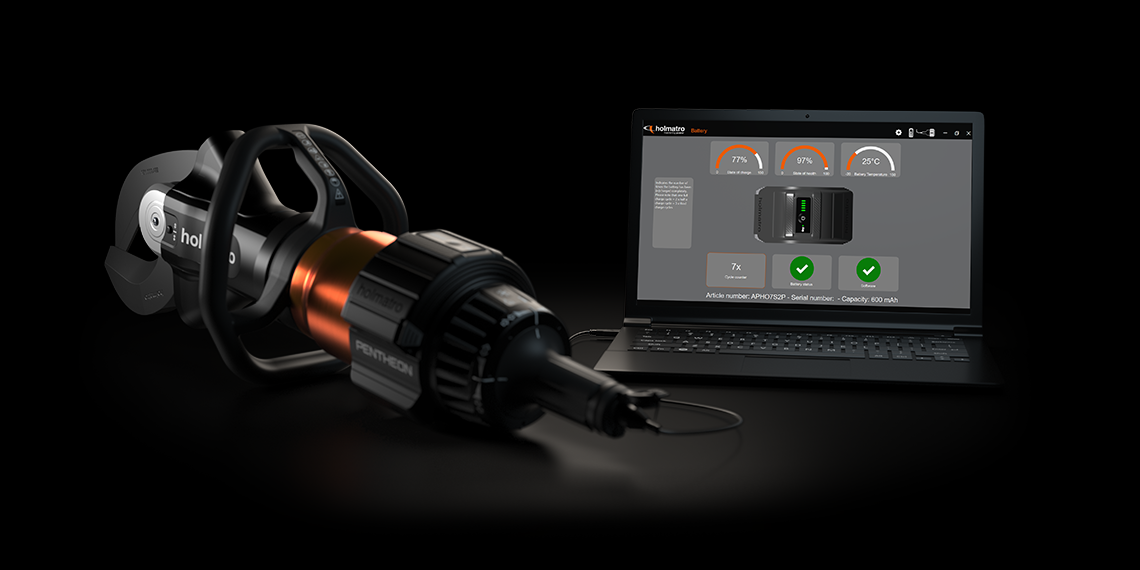 The Holmatro Diagnostics Software (HDS) is a new feature and created for you!
one simple overview
With the Holmatro Diagnostics Software, you as an end-customer can see all battery information in one single overview. This makes battery management for your Pentheon series extremely easy! Within the overview, you can see the state of health of your battery, as well as the state of charge, performed cycles and software version.
download the holmatro diagnostics software
You can download the Holmatro Diagnostics Software here for your PC. After download, you can start without logging in. To connect your Pentheon tool to the Software on your PC, you will need the Tool Diagnostic Cord PTDC1.
more insight in your tools
With this new Holmatro Diagnostics Software, your dealer can also login to gain insight in even more live data and check for possible issues of your Pentheon tools. Also they will use the software to perform the annual Holmatro Inspection Procedure (HIP®) of your Holmatro equipment. The Holmatro Diagnostics Software is indispensable for the Holmatro dealers to properly maintain the Pentheon series tools. The new Holmatro Pentheon series contain electronics and sensors that you cannot adequately check without using the Holmatro Diagnostics Software.
An overview of the Holmatro Diagnostics Software for our Dealers: