Support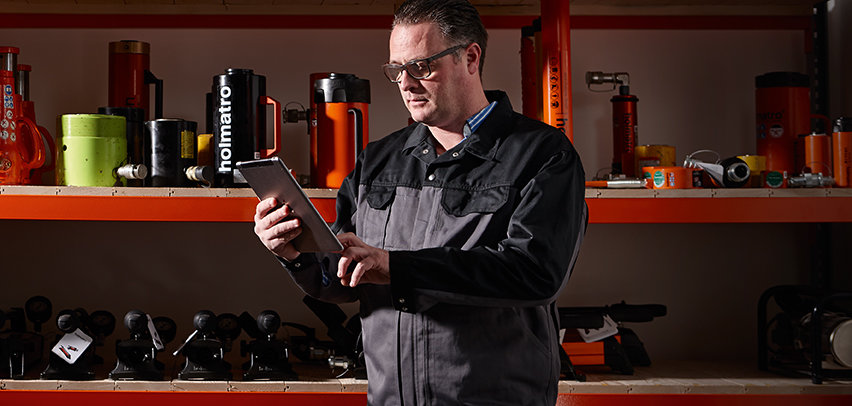 Find the right product
Holmatro manufactures thousands of products. So, we're not surprised that you might sometimes be unsure about which product fits your needs best. Do you have a question about a product or prefer personal contact? If so, please send an e-mail to [email protected] or call your local Holmatro point of sale.
Find the right product part
You can quickly and easily order original Holmatro parts at parts.holmatro.com. This is linked to exploded view drawings (2D/3D) and parts lists so that you always order the right parts.
Do you want up-to-date insight into the location, maintenance status and inspection status of all your tools? Or are you looking for user manuals, product specifications, or maintenance instructions, besides the exploded-view drawings (2D/3D) and parts lists?
Go to the Holmatro Service Portal
Find the right contact person
We serve our customers worldwide with a state-of-the-art production environment in the Netherlands and the United States, sales offices in Poland and China, representatives in Germany, Croatia, and India, and a committed team of dealers. 
Find your local Holmatro dealer
Working safely with high-pressure hydraulics
How well are your employees prepared for risky situations with high pressure hydraulics? What do they know about preventing dangerous situations? And do they know what to do when things go wrong? Government, branch organizations and companies have started various initiatives with different focusses in order to increase awareness about working safely. Holmatro contributes its share in the area of high-pressure hydraulics. With help from the Holmatro Training Center, you are always sure of working safely with high-pressure hydraulics!
Would you like to receive more information or promotional materials to raise your employees' awareness about working safely with high-pressure hydraulics? If so, please send an e-mail to: [email protected]