Corporate Social Responsibility

More than ever Holmatro has a strong focus on Corporate Social Responsibility (CSR). This is clearly exhibited through our steps in the area of energy policy and the conscious choice of sustainable construction and materials. We use the base elements as defined in the ISP 26000 standard and, in the area of corporate social responsibility, we focus on three dimensions: Humans & Environment, Humans & Business, and Business & Environment.
Humans & Environment
Holmatro believes it is very important to conduct its activities in an environmentally friendly and sustainable manner. We do this by:
Selecting environmentally friendly materials for both the product as well as the production process
Minimizing the waste stream in various ways
Optimizing energy use by investing in new technologies
Humans & Business
Holmatro strives to offer its employees a safe and healthy work environment and to be an excellent employer. We operate with a continuous inspection of the working conditions and we put a strong focus on safety. In addition, the personal development of our employees is our main focus.
Business & Environment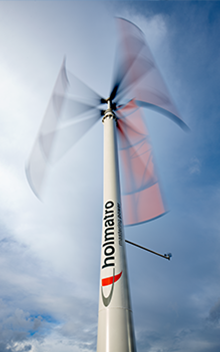 Holmatro contributes to society in many ways, and one of these ways is by participating in various platforms, including standards commissions in different parts of the world. We aim to continuously improve our products, regularly train our dealers, frequently inform our end users about the proper use of our products, and explicitly warn them of any hazards for operation or use. Additionally, our significant involvement in the world of rescue equipment is strengthened by our employees – many of whom are active in voluntary fire departments – both during as well as after working hours. 
That CSR is important to Holmatro in the broadest sense of the word, is also shown by the expansion of our existing headquarters located at the Zalmweg in Raamsdonksveer. The focus of the expansion is based on sustainability and following the guidelines for the prestigious BREEAM-NL certification. This becomes evident in the choice of materials, a glass facade with hundreds of integrated solar cells, the installation of a windmill, and solar panels on the roof of the production halls. This means that the location can generate 30% of its energy needs, which makes us the first production company to achieve this in the region.
Since July 2021, Holmatro is the proud holder of the Green Plume. The Green Plume is an award for sustainable entrepreneurship. Progressive companies and/or organizations in the field of sustainability are positively recognized by the Green Plume.