Quick Fix & Release Bracket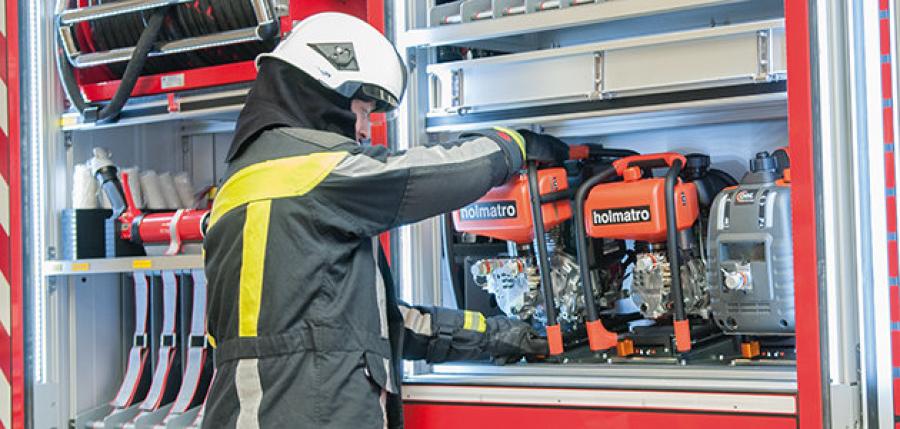 The innovative pump securing system saving time, effort and space. Available for Holmatro Spider range pumps SR 10 and SR 20, Greenline battery pump SPU 16 BC and Personal Power pumps SPU 16 PC and DPU 31 PC.
Watch the video
Saves time when every second counts
For quick and easy access to the pump in your rescue vehicle
Ergonomic
Slide mechanism reduces strain on rescuers when removing and stowing the pump.
Saves space
Takes up less space in your vehicle than traditional pump securing systems
Universal mounting
Suitable for use in most rescue vehicles
2 configurations available
With angle mounting plate for easier removal and stowage of the pump in higher truck compartments
Flat version for use in lower compartments