Worldwide service by Holmatro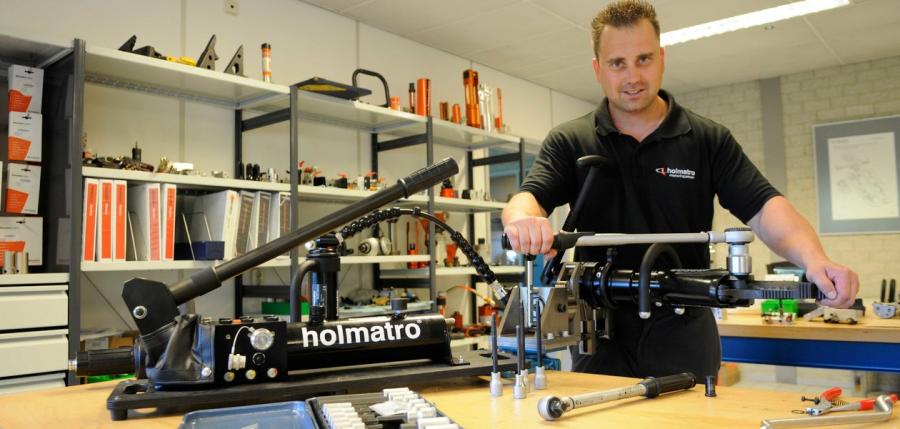 Being used for tactical operations, Holmatro Special Tactics equipment must be reliable and perform well under all circumstances. That is why all tools from our Special Tactics range meet the highest quality standards. To ensure the reliability and good condition of your Holmatro products during their whole lifespan we support you through our worldwide network of (dealer) service specialists.
Professional people, professional service
Holmatro (dealer) service technicians are factory trained and certified to service your hydraulic equipment according to our own high standards. They have a certificate and badge to prove their qualification. Our service offerings include maintenance, repairs and even yearly inspection & testing of Holmatro Special Tactics equipment. This inspection program contains the most demanding procedures in the market for checking tool condition, reliability and safety at the moment of testing.
Advantages for you
Regular check-ups and maintenance of your Special Tactics equipment by authorized Holmatro (dealer) service specialists, offers you many advantages:
Longer lifespan of your tools, which makes your investment last longer
Use of original spare parts, quality guaranteed!
Large local stock of spare parts minimizing the downtime of your tools
In the Netherlands, USA and several other countries service on location, which also minimizes the downtime of your tools
Factory trained service specialists knowing all about Holmatro hydraulic equipment
Planning of yearly inspections initiated by Holmatro (dealers), we do all the work
By outsourcing service you stay focused on your daily job of preparing and carrying out tactical operations