Book Vehicle Extrication Techniques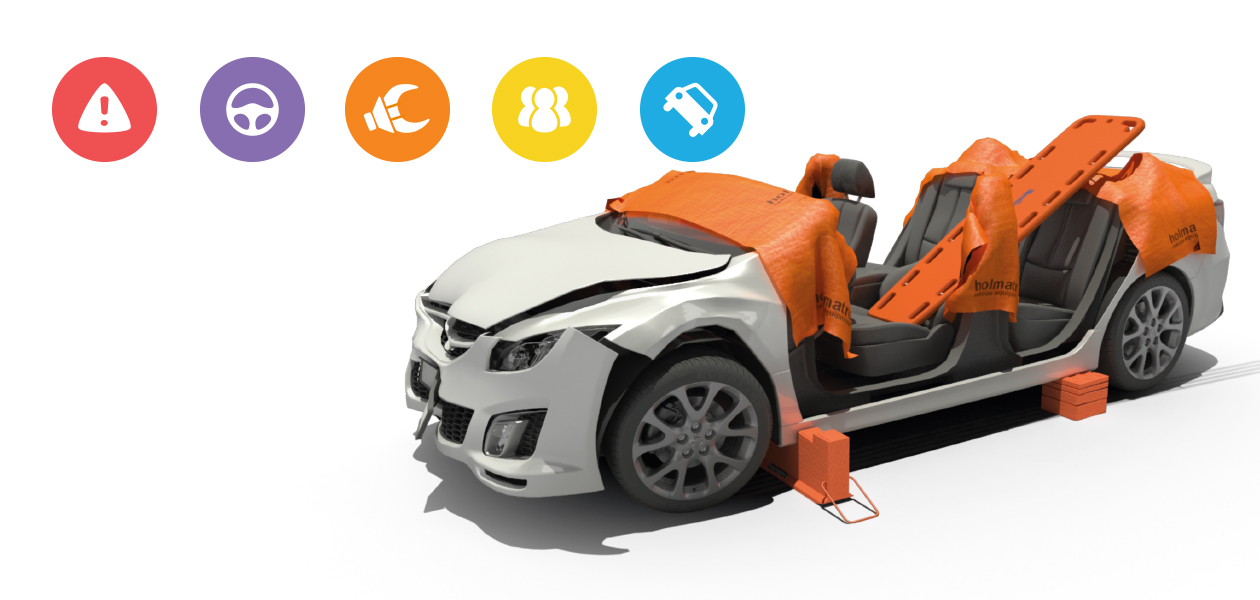 Training book with links to instruction videos
This book has been written for rescuers of all levels of experience, to be used as a resource and a basis for training and development. Containing the most relevant and up to date information available, the aims of the book are to:
Promote a safe and systematic approach to the rescue of persons who are trapped following a road traffic collision
Explain the concept of extrication planning
Explain techniques that may be used during the extrication process
Introduce the rescuer to some key basic medical considerations
All vehicle extrication techniques in the book are illustrated by pictures and have QR codes referring to videos on YouTube, showing you how to perform these procedures.
Content
Subjects in the book include:
Safety
The Vehicle
Tools and Equipment
The Team Approach
At the Scene
Other topics are: Rescue at Night, Extrication near Water, Training, Multi Agency Working and more.
Paul Maynard from the UK Royal Berkshire Fire and Rescue Service:
 "RBFRS rescue team feel the Vehicle Extrication Technique manual is an essential reference book for all Watch Managers within RBFRS. It will be used for table top discussions and the set up of extrication scenarios at watch level. With its easy step by step extrication technique guide, crews can refer to the manual at any time. It emphasises doing the basics well and a casualty centred rescue, which is what WRO winning RBFRS rescue team fully advocate."
Fire & Rescue magazine published a book review:
Top firefighting bloggers from two different continents review Ian Dunbar's latest book. Will this book fit the bill for rescue operations on different continents? Read the article
Details
256-page hard cover book
Including QR codes to more than 60 videos
Written by Ian Dunbar, Rescue Consultant
Languages: English, Dutch, French, German, Spanish, Portuguese, Chinese, Russian, Arabic
Recommended retail price € 3,49 (while supplies last)
Buy the book now
Contact your local dealer to order your copy of the Vehicle Extrication Techniques book.
Complete training series
The Vehicle Extrication Techniques series for personal development and team training is now complete. The book, app, posters and e-learning program offer a mix of rescue techniques with instruction videos, medical considerations and extrication planning. The complete program will become available in multiple languages.
Watch the trailer to get an impression of what the Vehicle Extrication Techniques series is all about!